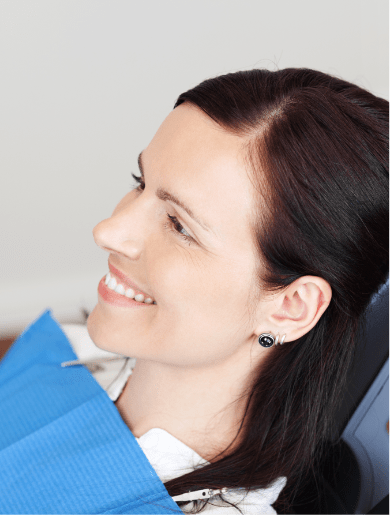 "Office was very clean. I felt very safe with all the Covid 19 requirements being met. Sheila (hygienist) was very nice and thorough. Dr. Wonderly was also very nice and thorough. Office personnel were very accommodating and nice. I give the whole dental experience an A+!"
— Thomas V.
"I am new to MI and could not be more pleased that I found O'Rourke & Wonderly Dental! My cleaning was one of the very best ever...big thanks to Tori..and Dr. Wonderly has a solution to a 5 year dental issue!""
— Barbara E.
"I had a new dental hygienist clean my teeth and she did an excellent job! Dr. O'Rourke and Dr. Wonderly are both skilled professionals with a friendly, comforting personality that puts me at ease. The entire staff is friendly, helpful and ready to help you out with whatever you need."
— Helga H.
"Perfect people. Perfect practice. After 3 years and multiple dentists, I found the sweetest, most understanding, professional business. They are giving me a beautiful smile and I cannot begin to tell you how much they've made such a positive impact on such a difficult part of my life. I'd write a whole novel about it if I could!"
— Anonymous
"I have NEVER been to a more highly skilled and compassionate dentist in my entire life. Dr. Wonderly holds the highest standards of dentistry and blends them with comprehensive personal care. When you're with with her, she makes you feel as though you're with one of your close friends. I truthfully went from "dreading going to the dentist" in the past, to NOW looking forward to my next visit with her and her staff."
— J.B.
"As a dentist, I appreciate the value of a healthy mouth and a nice smile. When you know you have nice teeth, you tend to look for chances to smile and when you smile more often, those around you do also. Everyone's attitude improves and life is just better. Get a nice smile and try it!"
— P.P.